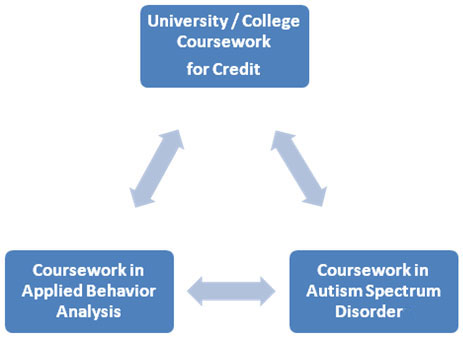 College Coursework
Many people in the United States living with Autism Spectrum Disorder (ASD) are trying to forge a path to a meaningful life. Most define a meaningful life by the type of work we do, where we live, our friends, and the community we're part of. It has been well documented that the rate of autism among children is rising rapidly— the Centers for Disease Control and Prevention (CDC) reported recently that one in 88 children is identified as having ASD, up from one in 2,000 in 1980. According to the Virginia Department of Education (DOE), the number of students enrolled in Virginia schools with ASD has increased more than 1,500 percent since 1990.
Considering the complexity of supporting an individual with a disability throughout a lifespan, the talents of many are required. Whether you trace this concept back to the old Nigerian Igbo culture saying "ora na azu nwa" or use our modern day equivalent "it DOES takes a village to raise a child." As teachers, paraprofessionals, administrators, parents, service providers, friends, neighbors, and community members at large, if these children are to have any prospect of a normal and productive life – we need to collectively seek training on their unique condition and support needs.
At Virginia Autism Council (VAC) it is our goal to provide support for everyone to find evidenced-based trainings and coursework that helps form the village for those living with ASD.
Through the encouragement of the Virginia Autism Council (VAC), several Virginia colleges and universities developed coursework in autism spectrum disorder (ASD) and Applied Behavior Analysis (ABA). These courses and program offerings provide information critical to supporting individuals with ASD and advancing the knowledge and skills of those taking the courses.
‌